CLOSE (X)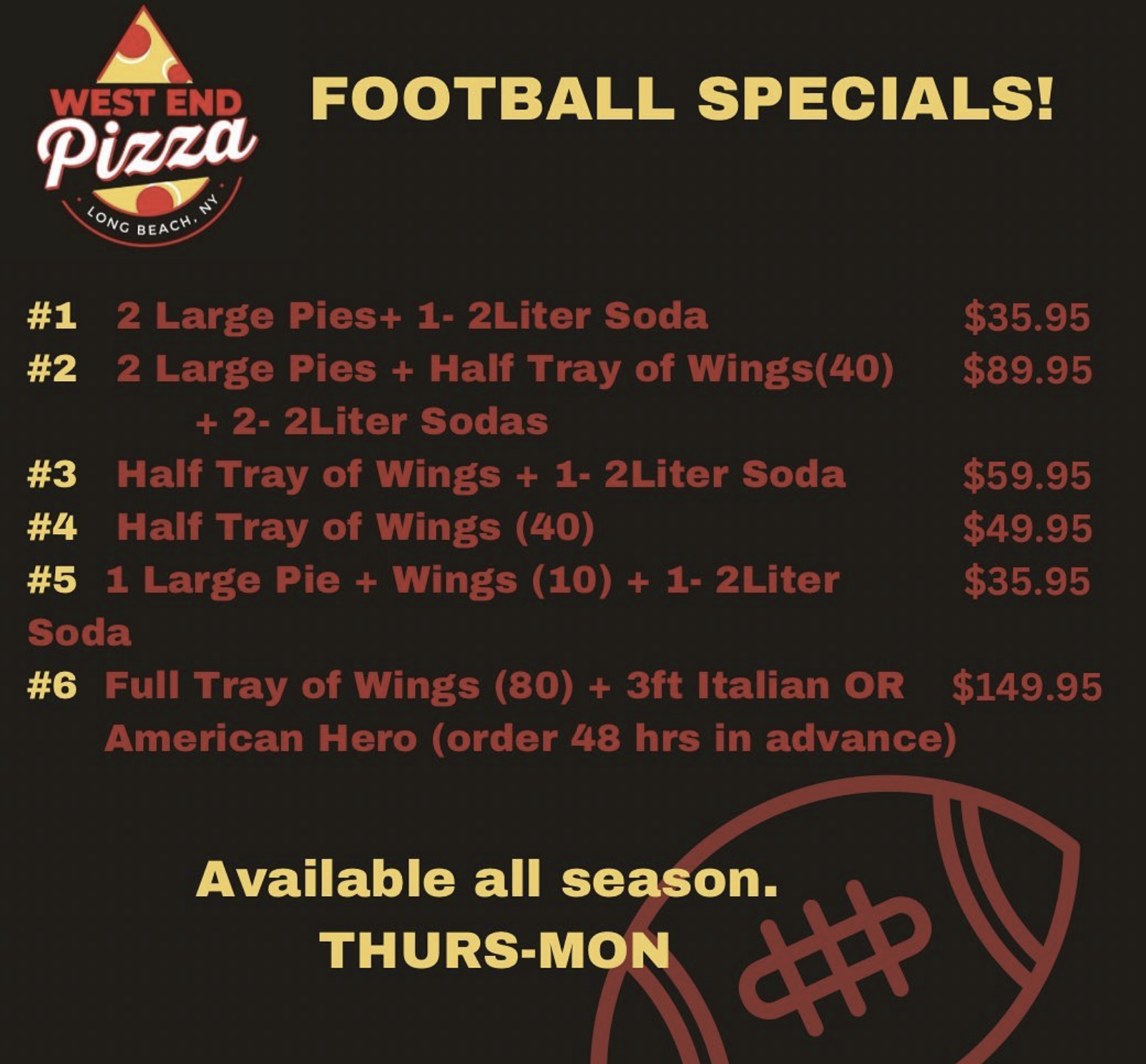 "Click Image To Get Tickets"
SPECIALS THIS WEEK (11/18/2023)
Roasted Cauliflower Soup $8.00

Shrimp PO' Boy Hero $16.00 Fried shrimp, lettuce, tomato, chipotle mayo.

Turkey burger $15.00 Cheddar cheese, lettuce, tomato with a side of fries.

Chicken Caesar Wrap $14.00 With French Fries.

Thanksgiving sandwich $14.00 Turkey, swiss, cranberry, stuffing on focaccia.

Dessert
Cannoli $4.75
Cheesecake $7.25
Churro $9.95
Drizzle $.75 Raspberry, Chocolate, Vanilla, Caramel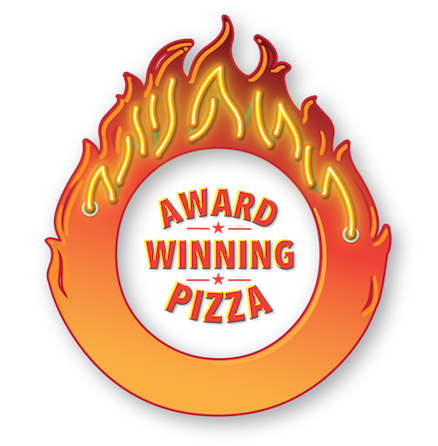 VOTED BEST PIZZA IN LONG BEACH YEAR AFTER YEAR!
You are the reason we use the freshest ingredients! We start each day by making our dough from scratch, preparing our homemade sauces and chopping the days fresh ingredients. We also use the finest Italian cheese and quality meats. Each of our signature dishes and pizzas are prepared fresh for your enjoyment.
"Best pizza in LB hands down! Huge fan of their chicken ceaser slice/pinwheels/chicken roll (I like how it's rolled up so there's no raw dough like other places after it comes out of the oven, this applies for the pinwheels too) nothing worse than biting into raw dough and being confused if it's cheese or dough lol. It's a shame I don't live closer. See you next bike ride! (Oh they have a great outdoor area)"